Berkeley Iceland
2727 Milvia Street
Berkeley, CA 94703
map
Welcome to Dublin Iceland!
Available Ice Times
The following times are available to the public for:
Private parties
Hockey practices
Broomball Games
Monday 9:30 p.m. –
Tuesday 9:15 p.m. –
Wednesday 9:00 p.m. –
Friday 10:15 p.m. –
Please contact us for further details at (925) 829-4445 or by email: [email protected]
Public Admission Rates             What's Happening at Dublin Iceland

Parent and Me Skating Class           This Summer: Camp Freeze
Dublin Iceland is a full service indoor ice skating facility dedicated to providing an extensive variety of skating programs for all ages and abilities. The rink features a Pro Shop for all your skating needs, video games, skate rentals, skate sharpening services, seating for spectators, birthday party rooms and ample parking.
Ice-skating is not just a winter sport. Dublin Iceland is open year round for your skating enjoyment. We offer recreational skating to the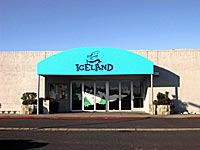 community as well as hockey and figure skating programs taught by a professional coaching staff. We are proud to provide our customers with affordable recreation in a clean, safe and well-maintained facility. Take some time to explore our site and learn about our facilities and fun programs. If you have any questions please feel free to call our office or e-mail us at [email protected].
Note: Iceland does not permit outside food or drink in the facility.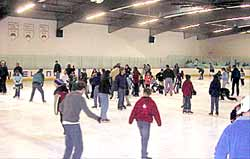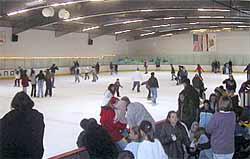 Public Session Admission Rates
Day-Time Rates
Adults $7.00
Children 17 and under $6.00
4 and under $4.00
(includes skates)
Skate rental is $3.00
Evening Rates
$7.00 per person
4 and under $4.00
(includes skates)
Skate rental is $3.00
Special – Tuesday Evening Family Session $5.00 per person including skates!
Group discounts are available. See our Public Session Calendar for dates and times.
What's Happening at Dublin Iceland
Attention Adult Hockey Players!
New spring adult hockey session!
Camp Freeze/Jr. Camp Freeze
Introducing Dublin Iceland's ADULT COFFEE CLUB
Thursdays from 11:15 am – 1:15 pm
Join us for an adults only social session which includes:
Admission
Half an hour lesson for beginners from 11:15am-11:45am
 Coffee and Snacks !!
Cost is $7.00 per session (Skate rental is an additional $3.00 fee)
ALL LEVELS OF SKATERS ARE WELCOME!!